Huawei P40 Pro Celebrates the Era of Visionary Photography
Huawei's latest P series smartphone offers AI photography, 100x zoom and more.
Huawei P40 Pro offers a new understanding of visual photography. Equipped with the world's first 6.58-inch OLED display with 90 Hz overflow, it delivers an immersive experience and builds on the Huawei P Series, offering innovative cutting-edge cameras that radically expand the capabilities of mobile photography and video capture.
Super definition photography all day
Huawei integrates an advanced Ultra Vision Leica camera system into the Huawei P40 Pro with a RYYB camera sensor measuring 1 / 1.28 inches diagonally, which is the largest in the industry. Plus you can find Full Pixel Octa PD AutoFocus and Pixel Grouping support for a pixel size of 2.44 µm. This, combined with Leica hardware and basic learning algorithms, produces clear images not only in daytime settings, but also in challenges in afternoon situations, which means users are able to cut the images without losing valuable detail.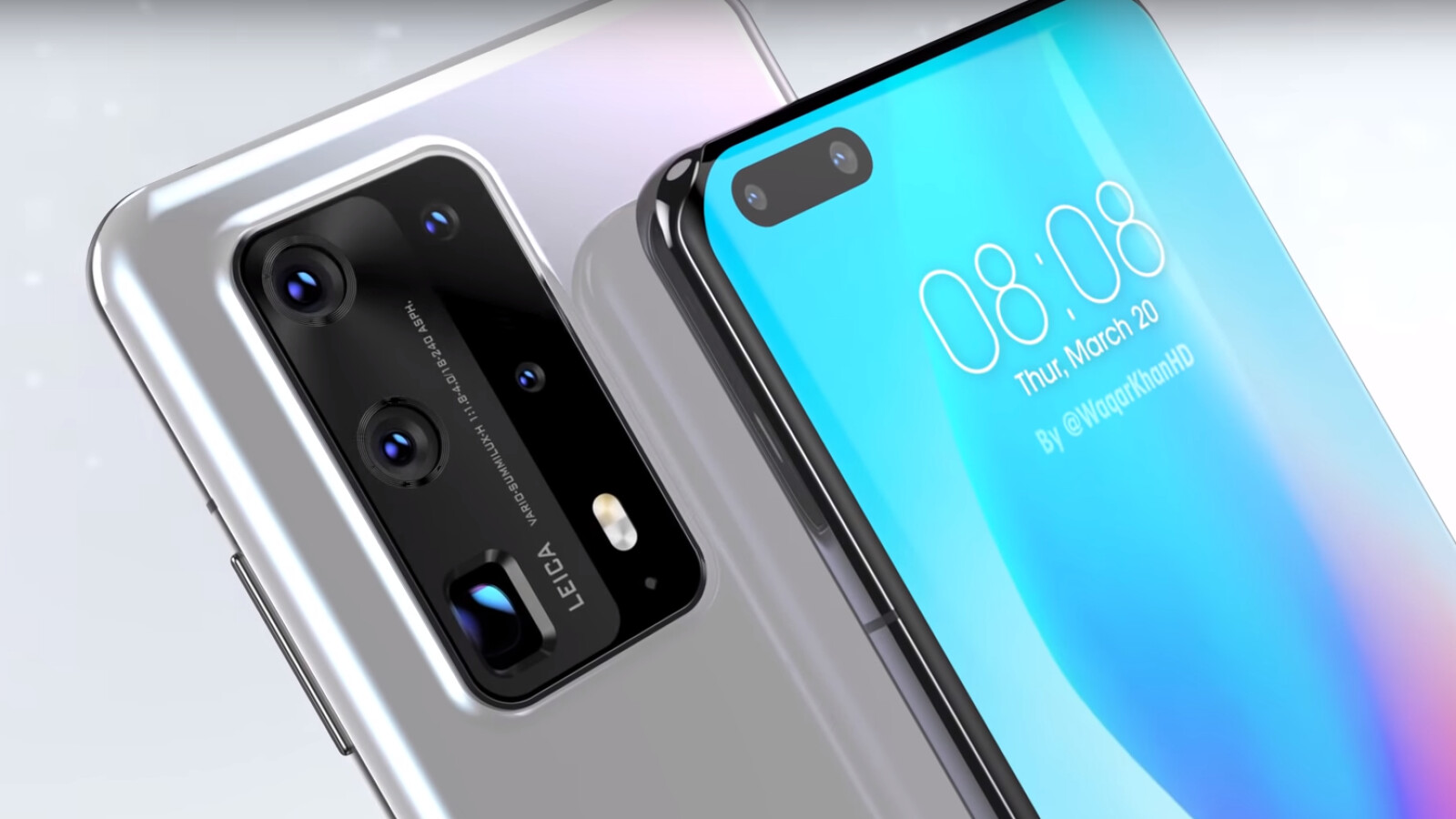 With the ultra-wide cinema camera and ToF sensor, the P40 Pro's 50-megapixel quad camera setup features a SuperSensing zoom lens that has up to 5x optical zoom and 50x digital zoom. This works in combination with the new feature of the smartphone, Directional Audio Zoom. With it you can expand audio sources by capturing video content, and your sound is enhanced for better audio performance.
Powerful Pocket Video Camera
The 40MP ultra-wide cinema camera on the Huawei P40 Pro has an 18mm equivalent focal length and a 1 / 1.54-inch sensor that supports the 3: 2 aspect ratio. Sedecim Pixel Fusion technology is built into this camera that provides support for 16-in-1 pixel grouping, which allows you to capture super pixels measuring 4.48 µm to increase light sensitivity to ISO 512,000 and ultra slow motion video capture at 7,680 fps.
Powerhouse 5G fully connected
With the Huawei P40 Pro, users can experience the latest in connectivity with the comprehensive 5G band support. Inside, you will find the Kirin 990 5G SoC that connects to NSA and SA 5G networks, enabling users to never lose contact with loved ones. Not only this, the smartphone is equipped with 160MHz WiFi 6 Plus, the latest standard in WiFi technology that allows users to take advantage of theoretical speeds of up to 2,400Mbps and enhanced stability.
The Huawei P40 Pro comes with the latest EMUI 10.1.0 software and Huawei mobile services. With AppGallery, users gain access to an increasing number of the latest local applications. In addition, Huawei MeeTime offers high-quality 1080p video calls even in dimly lit rooms with the smartphone's 32MP front camera with an IR sensor, equipped with optimization and facial recognition algorithms. In the. Huawei envisions a future where its harmony in software helps users experience maximum productivity in any situation, even when you're on the go. The launch of this is already in place with Huawei's multi-display collaboration with its Matebook series with Windows, which runs on the latest P40 Pro.
Availability and Prices
The Huawei P40 Pro is available for pre-order from April 2, 2020. It comes with dual SIM support, 8GB of RAM and 256GB of storage expandable through Huawei's Nano memory. You can get the phone with a Silver Frost matte finish and a gloss black finish for Dh3,499. Pre-order clients also receive a Huawei Watch GT 2, VIP service, a free 6-month replacement screen warranty, access to a cloud service package, and a smartphone flip. The phone will be available in business from April 9, 2020.